It's that time again .. hosting renewal. We're changing to new hosts and we wanted to tell you why.
Did you know the Internet is not green? Did you know the web hosting trade and businesses is not eco-friendly? Studies in 2005 showed power needed for web hosting servers are similar to the amount of power used by 14 large power plants. This study shows that if web hosting continues the way it does, it will be in the same category as the airline industry when it comes to pollution.
Do we stop using the internet or is there an alternative solution?
There are green web hosting service providers who are green conscious. GreenGeeks are such a web hosting service provider who realizes the impact the industry has on the environment. Their Green Mission is for more eco-friendly awareness.
GreenGeeks is probably globally the forerunner when it comes to being eco-friendly web hosting service providers. If you are green conscious, then find a web hosting service that is certified as being eco-friendly. GreenGeeks suggest that you support web hosting service providers to whom being eco-friendly is important. Obviously they would like your business, and they have 6 good reasons why GreenGeeks is the right choice to make.
-1- Recognize Green Power
GreenGeeks uses wind power energy by buying wind energy credits from Bonneville Environmental Foundation. This technology allows putting more wind powered energy back when using energy power. Environmental Protection Agency's (EPA) Green Power Partner program asked GreenGeeks in 2009 to join them.
-2- How To Be Green
Web hosting servers pull energy from the grid. It ensures servers are constantly powered, and that there are no power shortages. GreenGeeks works on the same process, pulling power from the grid. This power is sadly produced with fossil fuels and other technology that is polluted.
However, GreenGeeks buy wind energy credits to neutralize their usage of polluted power. The wind power GreenGeeks purchase replaces three times the energy used by their servers.  In other words, they make up for using polluted power by purchase enough wind credits to replace three times what they have used.
-3- Green More Than One Way
Purchasing wind energy credits are not the only method GreenGeeks uses to be green. Large cooling fans, which use an enormous amount of energy, are used 24 hours of every day of the year to cool co-location data centers. All the servers of GreenGreeks are reconfigured to use less energy. The reconfiguration allows the servers to run cooler and more efficiently. It is the small things that build up until it has a major effect.
 -4- No Wasting
There are different ways to be green conscious in the office. GreenGeeks are not only green power conscious, but they look at the trail they leave in the office, especially paper trails. Only necessary documents, for example legal documents, are printed. Paper is used to the minimum, and when used, it is recycled. Documents printed by mistake or not needed anymore, are taken to the recycling department. Here is it used again for other printing that is required. Office equipment that is not used, are powered down. The lights are also set to be off when there is nobody in the office, thereby saving power with no unnecessary lights being on.
-5- Office Meals
Many take-out orders are delivered in containers made of Styrofoam. By decreasing the amount of take-out orders, you are not only decreasing the usage of Styrofoam, but also plastic and paper. At GreenGeeks the employees bring lunch or dinner from home; thereby eating healthier and being eco-friendly at the same time. Indirectly, the customers benefit because there are more people available for support than when workers leave the building for mealtimes.
-6- Work Away
GreenGeeks employ people who are excellent at their jobs. Sometimes such talents are not local but out of state. Instead of relocating them, GreenGeeks organizes office space close to their homes, or allow them to work from home. They save money and by not driving to work, they use less gas, which contributes to being green conscious with less carbon production.
GreenGeeks made their commitment in going green .. and so have we. It makes sense to switch to them now that we're due for a renewal.
They also began applying eco-friendly procedures. They believe in sooner rather than later, and were not prepared to wait until it is too late for the industry, but to jump in now and start with the process of damage control. You can contribute to green web hosting by choosing an eco-friendly web host service provider who is certified.
Ready to join up? Click the button below to sign up with GreenGeeks via my affiliate link 🙂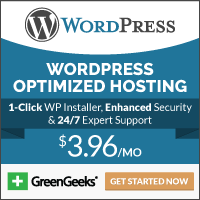 About Out of the Office Virtual Assistance:
At Out of the Office, we are committed to providing earth-friendly administration and offer ideas and ways to increase your productivity, decrease your workload, and work more efficiently. We nurture a successful business relationship, while continuing to grow as your business partner. We are focused on streamlining your administration, social media planning and execution, and offering creative solutions for your business success.
Image credit: ClkerFreeVectorImages | CCO Publc Domain